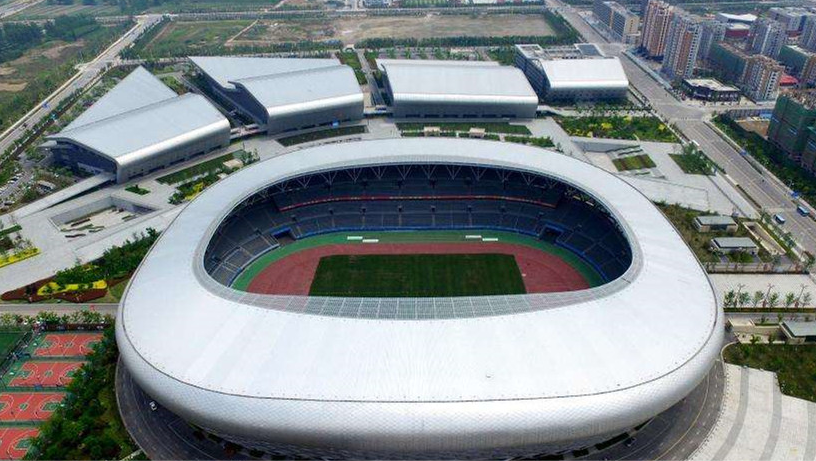 Xuzhou Olympic sports center stadium consists of comprehensive training venue, sports hall, swimming, diving, supporting service facilities and 6 individual buildings, underground garage. The total area is 472800㎡, with a total construction area of 205513㎡. The stadium is 51240㎡, is the largest single building in Olympic sports center,whichcan accommodate 35000 people watching the game.
The steel structure of xuzhou Olympic Sports Center stadium is a circular cantilever cable bearing grid structure, which is similar to the chord-supported dome. As a derivative of the chord-supported dome, it is suitable for super large stadiums and other public buildings.
The stadium of Xuzhou Olympic Sports Center has a plane shape similar to an ellipse. The horizontal projection size of the structure is about 263mx243m. In the middle is an ellipse-like opening with a size of about 200mx129m. The maximum cantilever length of stadium roof is about 40m, the minimum cantilever length is about 16m, and the height is 43.277m. The whole structure is symmetrically distributed along the east-west and north-south directions.