What is

Steel Tube Truss?

The tube truss is a lattice structure composed of round rods connected to each other at the ends. The material used for the truss structure is economical, the structure is light in weight, and it is easy to form various shapes to suit different uses. It can be made into simply supported truss, arch, frame and tower.

---
Advantages of Steel Tube Truss
The steel tube structure can perfectly combine the functional requirements, the sensory requirements
and the economic benefit requirements of the buildings.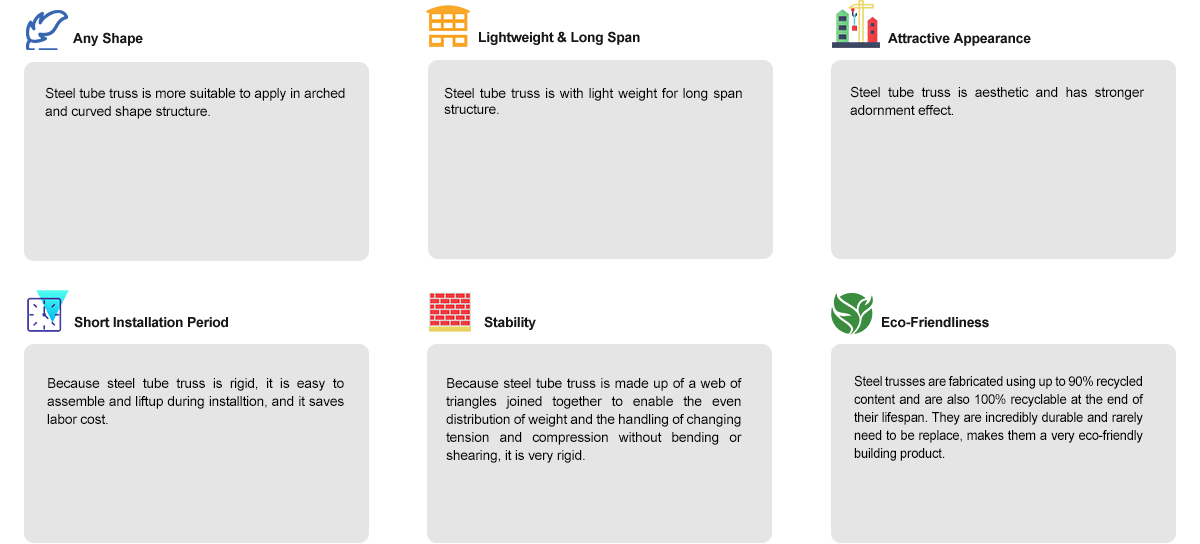 ---
Application of Steel Tube Truss
The steel truss structure has been widely used in many large-span venue buildings today,
such as convention centers, stadiums, or other large public buildings.