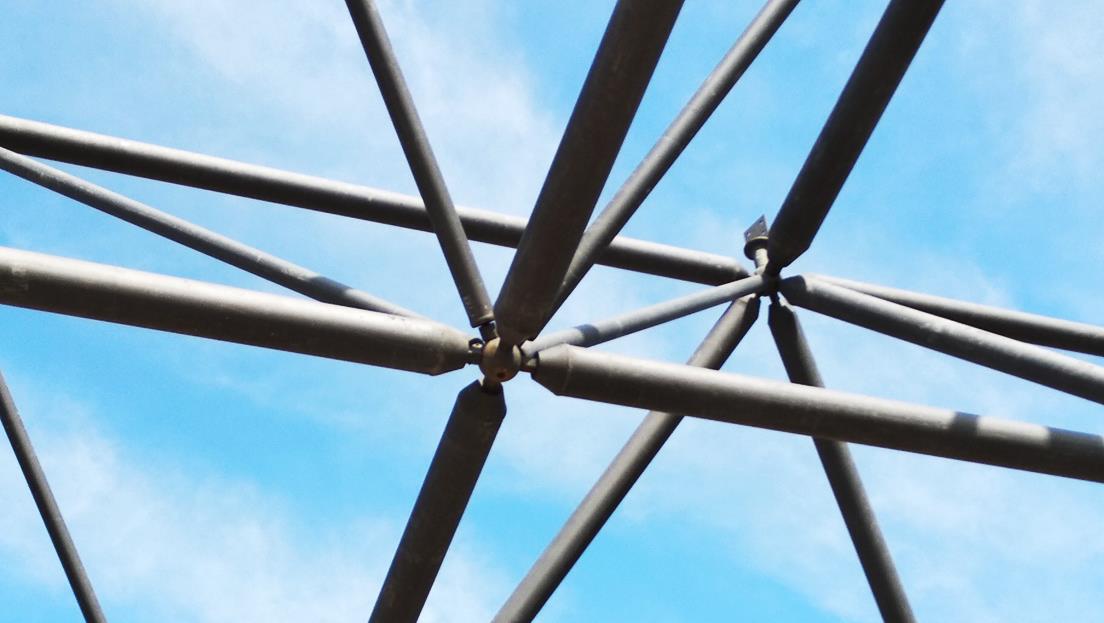 We have done ten thousands of space frame designs and find that there are 2 points easy to ignore in the design of space frame.
1. Now the design software of space frame is more and more intelligent, which can work out the mixed structure design of bolt ball and welded ball. But it is known by
insiders that welded ball joint structure has higher installation cost and longer schedule. Most of those welded ball joint can be changed to bolt ball joint by adjusting
the pipes angle.
2. We don't suggest using Q345 material curtly. The steel consumption may be less, but the cost of accessories will increase greatly, and it is also difficult to purchase.
Finally, the total cost will be higher and has longer schedule time.